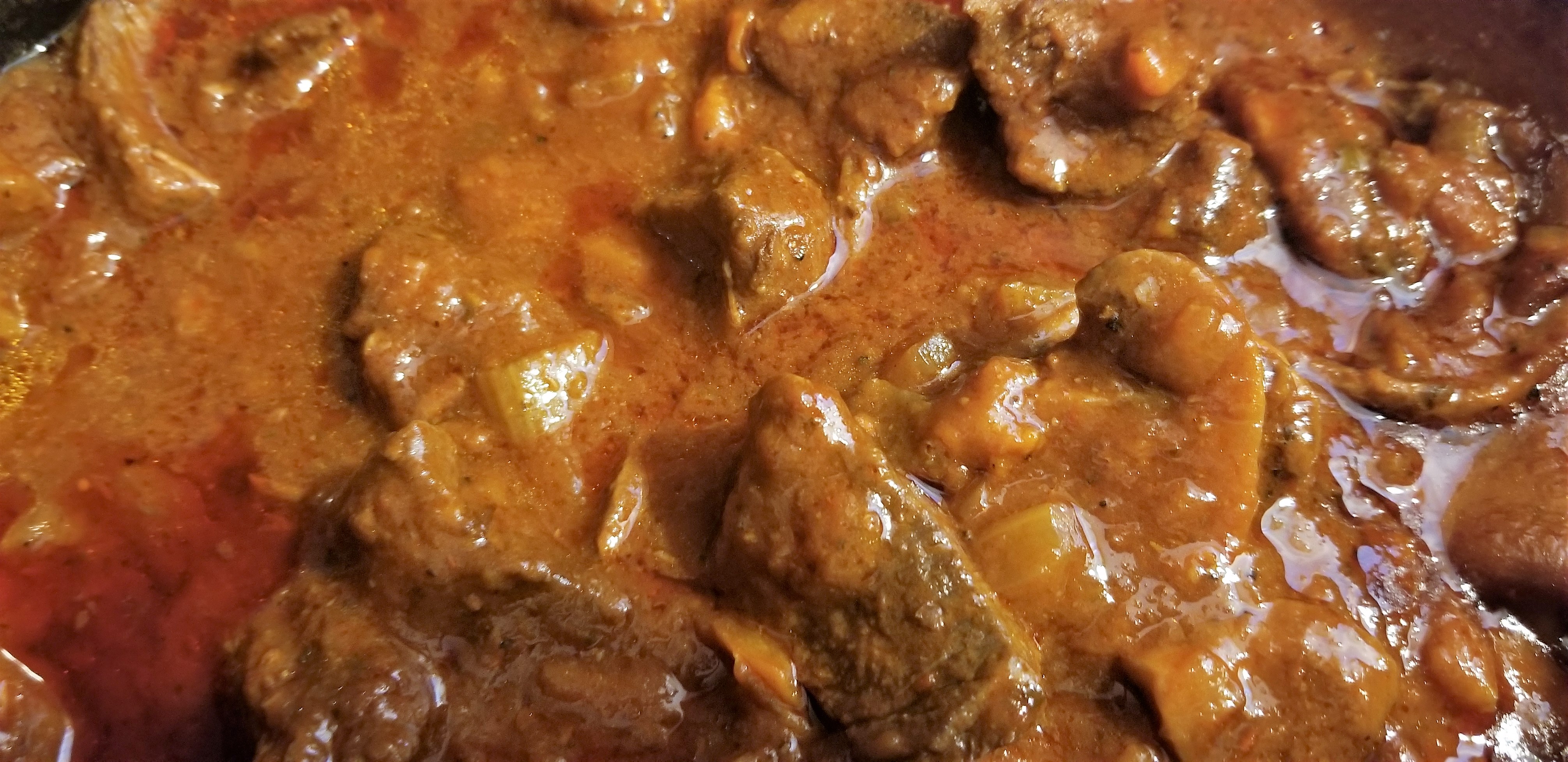 Ingredients
2 pounds beef cut into cubes
1 middle size diced onion
1 and 1/2 red peppers diced
2 sticks of celery diced
1 carrot medium size diced
2 cups of sliced mushrooms
1 tablespoon of dry parsley
salt and pepper to taste
pinch of ginger
1/4 teaspoon garlic powder
1/4 Extra Virgin Olive Oil
1 and 1/2 cup of canned diced tomato.
Directions
In a large pot add the oil. Let the oil warm up and add the beef. Brown it while adding some salt and pepper to taste. After it is browned, throw it in the crock pot.
In the same pot over the stove add the onions, red peppers, celery. Add some salt and pepper to taste again. Saute' for about 5 min. Add the vegetables in the crock pot and all the remaining spices, diced carrot, sliced mushrooms and diced tomato. You might need to add about 1/2 to 3/4 of a cup of beef broth or just water half way while cooking. Cook on high for 3.5 hours. It is great over cooked couscous, pasta or rice!