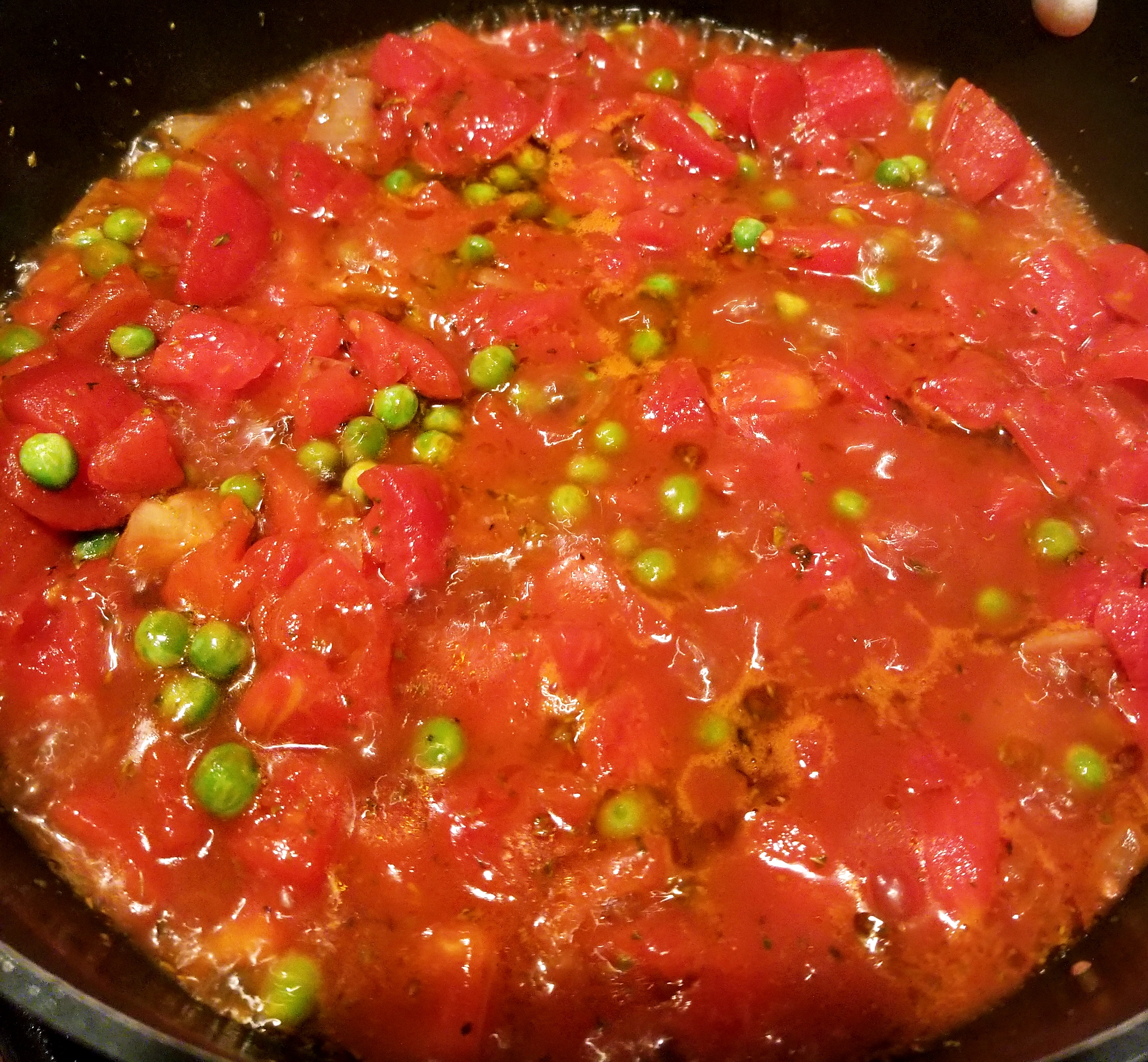 This is a quick and easy spaghetti sauce that can be ready by the time you strain your pasta.
Boil 1 pound of pasta of your liking according to the instructions of the packaging. Add some salt and about a tablespoon of olive oil before adding the dry pasta in the water.
Ingredients for the pasta sauce:
1 chopped onion
16 oz stewed tomatoes
1/2 cup of frozen peas
Salt
Pepper
Oregano
Garlic ( powder or 3 finely chopped)
Katerina's Finest Olive Oil
Directions
In a pot add some olive oil to saute' the finely chopped onion and garlic. Let it cook until it starts to turn brown. Add the frozen peas, salt, pepper, oregano, stewed tomatoes. Cover and let it cook for about 10 minutes. If you need to add some water in the sauce take some from the pasta water.
Keep 1/2 cup of the pasta water. Strain the pasta. Add the pasta in the tomato sauce. ( add pasta water if the meal in the pot has not much of liquid or else you will not need the 1/2 cup of pasta water) Mix well and add some Parmesan cheese.
Enjoy!