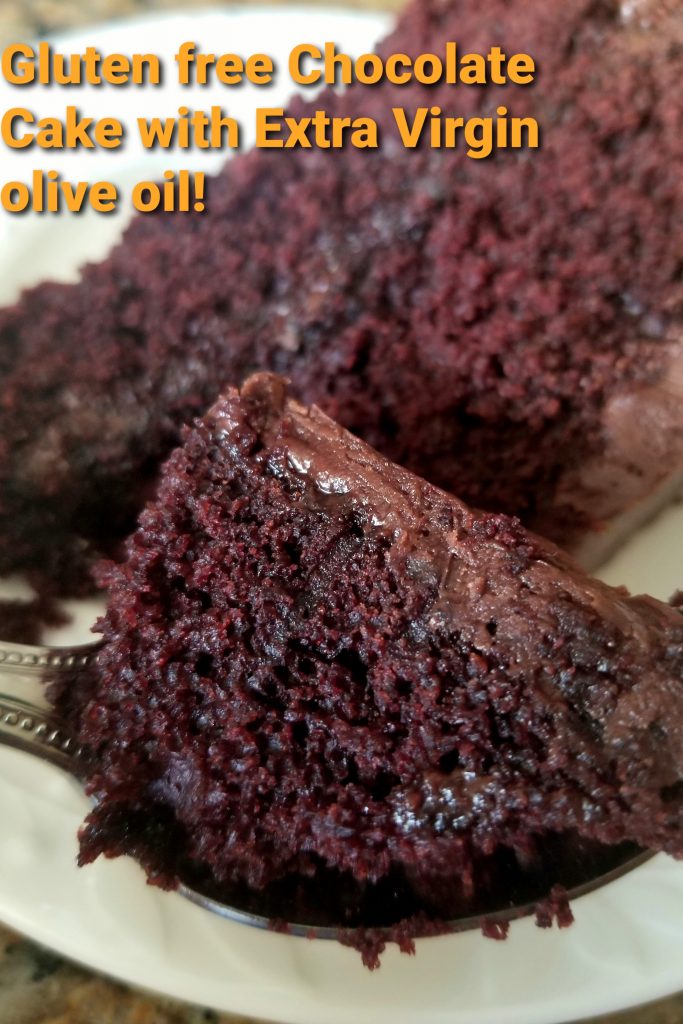 Ingredients
2 cups gluten free flour ( you can use all purpose flour too)
2 cups sugar
3/4 unsweetend cocoa powder
2 teaspoons baking powder
1 and 1/2 teaspoons baking soda
1 teaspoon salt
1 teaspoon espresso coffee
1 cup of milk of your preference ( oat milk, cowmilk, almond milk etc.)
1/2 cup of Extra Virgin Olive OIl
2 eggs
2 teaspoons vanilla extract
1 cup boiling water!
Directions
Preheat oven to 350º F. Prepare two 9-inch cake pans by spraying with baking spray .
In a bowl, add all the dry ingredients. Whisk through so it combines. Add to the dry ingredients the wet ones. Mix well until combined.
Add the boiling cup of water in the end. The mixture will be quite thin. It is fine. This will make it quite moist.
Distribute cake batter evenly between the two prepared cake pans. Bake for 30-35 minutes. Remove from the oven and allow to cool for about 10 minutes, remove from the pan and cool completely. Frost and decorate the cake !